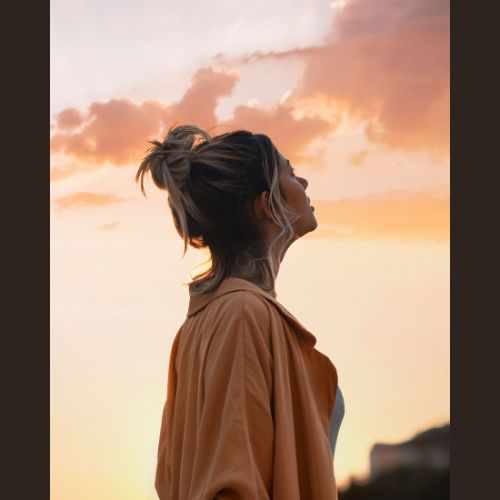 For I am the Lord your God who takes hold of your right hand and says to you, Do not fear; I will help you.

Isaiah 41:13
One morning I sat on my living room rug and began to talk to God. I expressed my desires to Him. I needed help and I knew He was the only one who could assist. To be honest I was a little more anxious than I should be even though He already told me "do not be anxious about anything…" What I really should be doing is that second part of the bible verse which states, " but in every situation, by prayer and petition, with thanksgiving, present your requests to God." Hey, let's keep it real here. How many of us jumps into an outburst of praise immediately when things go wrong? I have not mastered this just yet but I can safely say, I am working on it. I'm getting there. Rome wasn't built in a day. However one thing is fundamentally true and that is, this is His will for us. He wants us to come to Him within the parameters of His will and then what we desire, once it's within His will it shall be granted unto us. 
In this particular situation I was facing, I was at the brink of giving up because I believed that if I wasn't seeing instantaneous results then maybe this path wasn't for me. That's funny though and a wrong mentality to adopt. I may want quick results and sometimes it can happen, however some things take time. Great work takes time. The results will come but not without hard work. Some blessings are given to us by God Little by Little (Exodus 23:30 – Little by little I will drive them out before you, until you have increased enough to take possession of the land.). There may be some other areas in my mind, skills and abilities which God needs to develop during this building season but in the end it will reap a bountiful harvest once I do not quit. 
After speaking with God as soon as I picked up my phone and clicked on the Bible app, this verse was right there for me. Isaiah 41:13 "For I am the Lord your God who takes hold of your right hand and says to you, Do not fear; I will help you." Isn't God so amazing. I didn't even have to wait for five (5) minutes to get a response from Abba. He immediately responded to my request for help and said He will help me, I did not need to be afraid. He will get me from ground zero to greatness in His timing. He will be the one to take my right hand and carefully guide me; instructing me in the way I should go so that I will succeed. Whether that may be a long period of learning and doing or staying up a little later than usual. Whichever way in which God chooses to do it, I am confident that His help will bring success and His name will be glorified. Funny enough He didn't just tell me He will help that day but as I carried on through the week, when these defeated thoughts came back and every single time I felt like I should just quit, He sent a reminder for me to Keep On Going. He reminded me repeatedly to not give up; keep on building. 
Regardless of how difficult your situation may be, I encourage you to KEEP ON GOING. I know that everyone's circumstance is different, but God wants to remind you to keep on doing what He called you to do. Keep on building even if it seems hopeless. Keep having faith in God that because He called you to this, then it must be fruitful. Regardless of what you see right now, God's hands are on it. He will hold your right hand and walk you through this. Isn't this wonderful? He already knew it would require all of your effort and promised to be with you through it all. Best part is He isn't a man, therefore He cannot lie. He promised that the good work He began in you, He will complete it until the end. Do not give up! Keep going because if you do not stop one day you will reap a bountiful harvest and you will rejoice.