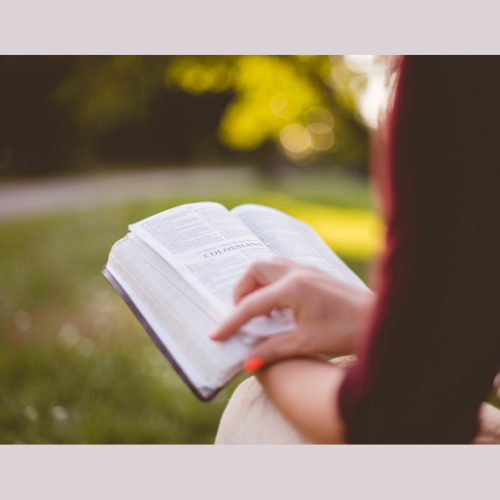 Planted by Rivers of Water
As we meditate upon the word of God, one of the scriptures which the Lord brings to mind is Psalm 1.In this small passage the Lord shares with us through the Psalmist, the blessings which belongs to those who choose to walk with God. He stated that great blessings belong to those who refuse to listen to evil advice, those who do not live like sinners do and who do not join those people who find it funny to joke about our King. This simple list gives us the opportunity to reflect upon our life and determine whether or not we fall under any of these categories and if we do, to make the change today. Perhaps you are like me and have once upon a time fallen prey to these. However, because of God's redeeming love, we have now come to the realization that we have wronged God and decided to turn away (repent) from our sins.
Those whose hearts are toward God, find a thrill, an excitement and a deep desire for the Word of God. They receive His teachings and they allow Him to completely transform their life for His Glory. They intentionally make time for Him daily so that growth and understanding in His word can occur. He rejuvenates their body making them new daily to face each day victoriously. Because they are consumed by His presence they resemble trees planted by rivers of water that bear fruits every time they need to. They are successful in whatever they put their hands to.
This is the desire of God for us. He wants us to be completely surrendered to His will so that we can receive the full extent of the blessings that are already stored up for us. He desires that we remain in Him daily because His Word has the power to completely transform our entire life, allowing us to be fruitful and multiple in vast amounts. This is the desire of Abba for us in this season. He wants us to enjoy His blessings. He wants us to walk with Him and abide deep in His love, loyalty and trust. He will not fail us. He will not lead us astray. When we need rest and rejuvenation, He will be the Good Shepherd to lead us beside the still waters.
In this season of Rest and Rejuvenation, allow Abba full access into every dry area of your life and let Him revitalize your life for His Glory. I promise you, you won't regret it.
Psalm One
Great blessings belong to those
    who don't listen to evil advice,
who don't live like sinners,
    and who don't join those who make fun of God.
2 Instead, they love the Lord's teachings
    and think about them day and night.
3 So they grow strong,
    like a tree planted by a stream—
a tree that produces fruit when it should
    and has leaves that never fall.
Everything they do is successful.
But the wicked are not like that.
They are like chaff that the wind blows away.
5 When the time for judgment comes, the wicked will be found guilty.
Sinners have no place among those who do what is right.[b]
6 The Lord shows his people how to live,
but the wicked have lost their way.

Psalm 1 ERV – biblegetway.com
Shalom