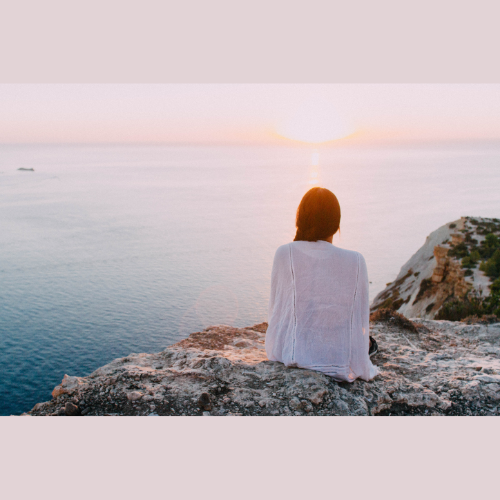 Rest and Rejuvenate in Christ
In this new season and new chapter of our life it is important that we spend some quality time with Abba. It's time to Rest and Rejuvenate in Him in preparation for us to run the race He has set before us. Please do not hold back. Open up your heart and mind and entire life to Him and allow Him full access.
For the entire month of January I have decided to simply abide deeper in Christ. In 2021 I wrote a series called "True Vine Series" and focused deeply on John 15:1-8 – "The True Vine". You can read the entire series by clicking on the link, Here. Since God is calling us much deeper in Him I want to take this up a notch and really dive in because honestly we need more of Him in our life. We need Him to be involved in every aspect of our life, especially in the times we live in. As things change drastically in this world, there is and will be no safer place to be that in His arms.
I invite you to join me along this journey as we Rest and Rejuvenate in Christ.
What does it mean to Rest and Rejuvenate? I am happy to share.
Rest means to cease work or movement in order to relax, sleep, or recover strength.

Oxford Languages Online
Rejuvenate means to give new energy or vigour to; revitalize.

Oxford Languages Online
To revitalize is to restore something to life or give it new life.

vocabulary.com
The Lord desires to touch our mind, body, heart, spirit and soul basically our entire being. He wants to restore us; either give us new life or even more life. He wants to make us vigorous again so that we will be fully equipped physically, mentally and spiritually to run in this new season. He wants us to rest in Him so that we can become strengthened by Him. We will rise up with wings as eagles. We will run and not go weary and walk and not faint. But this will only happen as and when we wait on Him. He needs to meet us where we are waiting. Allow His love and presence to rest on you now. Find peace in His arms. His arms are opened wide to receive you. Simply walk into them. Forget the former things. Forget what happened in the past because God is doing a whole new thing in your life. For those who are struggling to walk with God, He wants to do a whole new thing in your life. Trust Him. Give Him your hands and just relinquish everything into His hands. He will take you through this journey safely.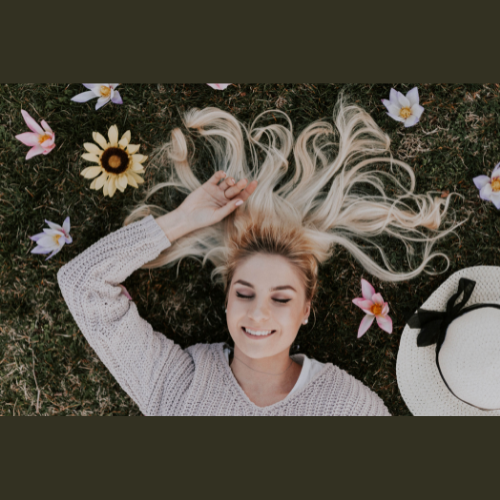 Along this new journey we are first going to abide in His love and Rest then wait for Him to Rejuvenate us. It will be a time of:
Meditation– Meditating on God's word. Psalm 1 tells us to meditate upon the word of God day and night and we will be like a tree planted by the rivers of waters that bringeth forth fruit in its season and whatsoever he doeth shall prosper.
Gratitude – We are to be thankful in everything because this is God's will for us. (1Thessalonians 5:16-18)
Studying the Word – This is where we will dive deep into the very words of Abba. We call this "Time With Abba (TWA)"
Prayer and Worship – We will come before God to simply worship Him because of who He is and offer up our sacrifices of praise. We will also engage in prayer time, we are encouraged to pray without ceasing.
Building New Healthy Habits – This is where we choose to turn away from the old ways and discipline ourselves with the new. We will eat healthier, exercise, wake up early in the morning to pray and worship, journal our gratitude, read His word daily, fast and separate ourselves from the busyness of life. We will allow Him to transform our entire mind and heart.
In order for us to hear God and for Him to rejuvenate our life we need to set time aside and simply abide in Him.
I invite you along this journey with me as we intentionally decide to Rest and Rejuvenate in Christ.
It has been divided into two (2) categories Spiritual Exercise; this is where we work on developing our spiritual man and discipling it to be more focused on Christ. The other category is Physical Exercise, and that's where we engage in the flesh aspect of our being which needs to also be placed under the subjection by the Holy Spirit.
Spiritual Exercise:
Devotion
Meditating upon God's word
Bible Study
Prayer and Worship
Fasting
Declarations
Daily Bible Reading
Refection
Physical Exercise:
Eating Healthier meals
Exercise
Rest
Journaling
Early Morning/ Night-time Routine
It will be a powerful and packed month with great revelation from Abba. Please ensure you have a journal and/or a notebook. Be open to Him moving miraculously in your life in ways you have never experienced.
Shalom